Everything you need to know
Every year a cohort of trainee attorneys start their IP career with us; we commit to ensuring that those who drive progress have their creativity protected and talent rewarded.
Your journey from graduate to attorney. Check out our guide on your traineeship with HLK
Don't just take our word for it, meet our trainees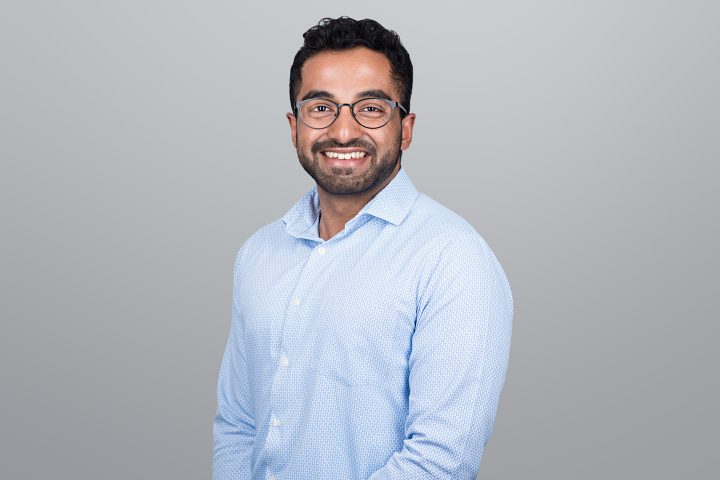 "There is a really supportive and collaborative atmosphere at the firm and everyone is happy to help and answer questions."
After studying mechanical engineering at university, I knew that the engineering profession didn't best suit my abilities and so I started life in the patent profession working as a patent examiner at the UK Intellectual Property Office (UKIPO). I enjoyed assessing inventions and working with a variety of cutting-edge technologies in a legal setting.
After three years at the UKIPO, I wanted to challenge myself further in the world of IP. Having met a number of trainee patent attorneys from Haseltine Lake Kempner on their visit to the UKIPO, I was struck by how much they seemed to enjoy their work and how friendly they were! I decided to pursue a career as a patent attorney and when applying for patent attorney firms, Haseltine Lake Kempner was at the top of my list.
I joined the Engineering team in 2018. My work can typically include responding to a communication from the European Patent Office, drafting a patent application or corresponding with clients. We work for a wide variety of small to large, national and multinational clients and I enjoy encountering a wide variety of technology on a day-to-day basis. The work can sometimes be difficult but is always interesting, and there is a real focus on delivering the best for our clients. My supervisor routinely reviews my work and provides constructive feedback on how I can produce high quality work. There is a really supportive and collaborative atmosphere at the firm and everyone is happy to help and answer questions.
There is a lot to learn as a trainee patent attorney and Haseltine Lake Kempner run an excellent in-house training programme, HLK Academy, for all new trainees in their first year. In the first few months, we received intensive tutorials for two days every week in the Bristol office, which provided everyone with a firm grounding in the key areas of patent law and practice and added helpful context to the daily work of a patent attorney. It also provided a great opportunity to get to know my fellow new trainees in the Bristol and London offices, as well as to learn from different attorneys around the firm. Haseltine Lake Kempner also runs in-house tutorials, pays for you to attend external training courses and provides constant support throughout the training period to help prepare for UK and European qualification exams.
There is also a fun social aspect to life here; there are monthly drinks in the office and there is a boat trip in the summer. The trainees form a close-knit community and we often do fun activities outside of the office as well.
It is still early days in my career as a patent attorney and I am confident that Haseltine Lake Kempner is the right place for me to develop and learn in a fascinating and dynamic profession.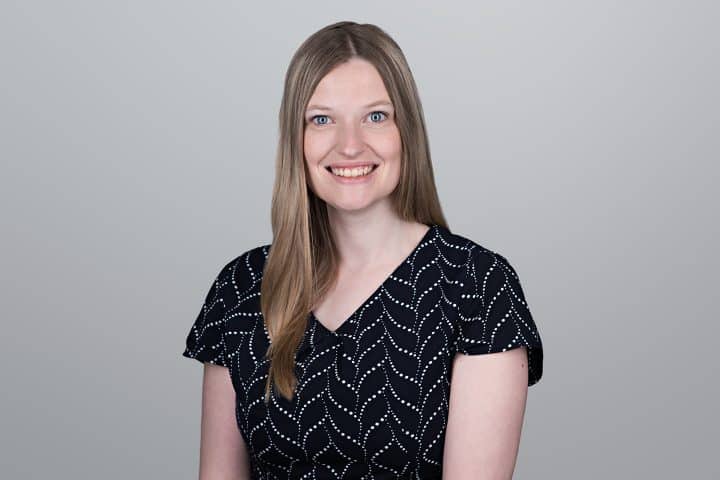 "From day one, you assist with client correspondence, help draft patent applications and evaluate the prior art."
I joined Haseltine Lake Kempner's Chemical and Life Sciences Team in 2017, after completing my PhD in Chemistry. While I had generally enjoyed the scientific research both in an academic and industrial setting, there were days where I would simply repeat routine experiments, or spend hours inputting samples into a machine. I soon realised I was more interested in reading about cutting-edge technology than actually performing the experiments. I therefore sought a profession where I could use my chemical knowledge in a wide range of different technical fields, while constantly being intellectually challenged.
As a trainee, you work closely with one partner or senior attorney. From day one, you assist with client correspondence, help draft patent applications and evaluate the prior art. In my first year of training, I mainly helped writing letters in response to Examination Reports. More often than not, upon examination of a patent application, the European or UK patent office has a number of objections detailing why the application cannot be granted in its current form. It is our job to respond to these objections, and make arguments as to why the patent application is novel and inventive over the cited prior art. This requires a good understanding of both the technology and the law, and the arguments often require an element of creativity. The work is also incredibly varied. Our team handles work for a broad range of clients in a diverse range of technologies, from university spinouts to large multinationals. As a result, I find the IP profession very academically rewarding.
One thing that sets Haseltine Lake Kempner apart is the amount of training and support that is provided for trainees. In the first few months as a trainee, you attend the in-house 'HLK Academy' for 2 days a week. This equips you with all the skills that are required for your day-to-day job – we have, for example, lessons on how to interpret an Examination Report or how to draft claims for a simple mechanical device. Later on, while studying for Foundation and Finals Exams, there is additional support, with numerous tutorials and 'past paper practice' for every exam that you sit. An additional benefit is that you become incredibly close with your training cohort.
Haseltine Lake Kempner is also an incredibly friendly and sociable place to work. The firm understands the importance of a healthy work/life balance. There are also number of firm-wide events arranged each year, a favourite of mine being the summer boat-trip. On top of this, there are team picnics, pub quizzes, a monthly 'drink trolley' and even a HLK ski trip!
If you love science and technology and have an analytical mind – consider joining us!
While living in China I witnessed the widespread copying of international brand names and products, which sparked an interest in learning more about the influence of intellectual property law. The experience led me to opt for an intellectual property law module in the final year of my degree. I was keen to pursue a career where I could build on the skills and interests I acquired throughout my studies.
I was attracted to Haseltine Lake Kempner's Trainee Trade Mark Attorney Programme because of the training offered both in the workplace and alongside a peer group in the HLK Academy. The firm's global presence and experience in helping UK businesses secure robust IP protection in China appealed to me because of the opportunity to work with clients and attorneys in other countries.
The firm acts for clients from a broad range of industries and I assist a number of Partners in the trade mark team. A typical week includes an interesting and diverse range of work:
Advising clients on their trade mark application and filing strategy.
Communicating with the UK and EU Intellectual Property Offices.
Liaising with foreign attorneys in relation to a clients' trade mark matters abroad.
Negotiating with other parties in contentious trade mark matters.
Team meetings and case discussion to supplement learning.
Support from the Partners is always available. Other experienced team members also provide clarification and assistance. From day one I felt welcomed into the trade marks team. Everyone is communicative, approachable and friendly which creates a supportive environment.