Today marks the 6th International Day of Women and Girls in Science, the idea for which was generated in February 2015 at UN Headquarters during the inaugural High-Level World Women's Health and Development Forum[1]. In December 2015 it was proclaimed that an annual commemoration would be written into the official UN Calendar of Observances for an International Day for Women and Girls in Science. To honour this day, we take a look at a few of the many patents filed by women over the years.
The first American woman may not have made it into space until 1983, however in 1972 Yvonne Brill filed US Patent US3807657 A describing a dual thrust level monopropellant spacecraft propulsion system which utilises thermally decomposable monopropellants such as hydrazine and other derivatives. Whilst one set of thrusters provides relatively large thrusts of force in the order of 1 to 5 pounds, another set develops low thrusts in the millipounds range due to the arrangement of the thrusters in a distribution or manifold system. This system optimises the use of the propellants throughout the life of the mission.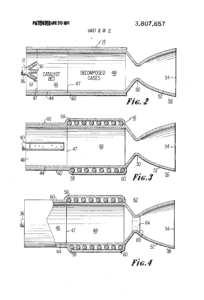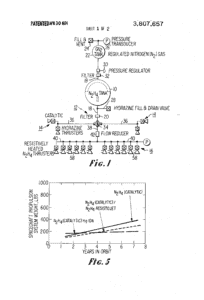 In 1976, Barbara Askins filed US Patent US4101780 A which relates to a method of obtaining intensified images from developed photographic films and plates. This invention provides an effective method of autoradiographic image intensification that can be used in typical photography laboratories and is easily adaptable for batch or continuous processing. Briefly, this comprises the steps of converting the silver in the developed film or plate into a radioactive compound by treating it with an aqueous alkaline solution of an organo-S35 compound, then placing the treated film or plate in direct contact with a receiver film which is subsequently exposed by radiation from the activated film. The final step is then developing and fixing the resulting intensified image on the receiver film.
US Patent US5496623 A, filed by Sally Fox in 1994, relates to a naturally flame resistant cotton fibre which can be used in the manufacture of garments, linens, mattresses and upholstery for home furnishings, motor vehicles and airplanes. This patent describes breeding a new cotton variety which is naturally flame resistant so that the natural performance properties and consumer appeal of pure cotton fabric would not suffer in the same way as cotton that is combined with different flame resistant fibres or cotton that is treated with flame retardant chemicals in order to reduce its inherent flammability.
Fast forward to 2007, Mary Lou Jensen filed US Patent Application US7746431 BB, relating to a dual mode Liquid Crystal Display (LCD) which is capable of functioning in a dual mode, a monochrome reflective mode and a colour transmissive mode. At this time, manufacturers were under increased pressure to provide displays that had better power consumption, resolution, cost, and sunlight readability due to the increasing use of displays in various electronic components. The object of this patent provides a high resolution LCD that is sunlight readable due to its colour filters only being over the transmissive part of a pixel and has a low-frame rate as a result of its ability to switch the light between two colours while a third colour (typically green) is always on.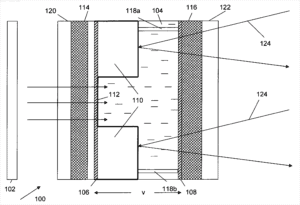 These inventions are just a drop in the ocean of what women have contributed to science so far, and with initiatives like the International Day of Women and Girls in Science encouraging us to smash the stereotypes that sometimes hold women and girls back in STEM fields[2], the sky is the limit for what women will invent in the future!
[1] https://www.womeninscienceday.org/dream2reality.html
[2] https://www.unwomen.org/en/news/in-focus/international-day-of-women-and-girls-in-science