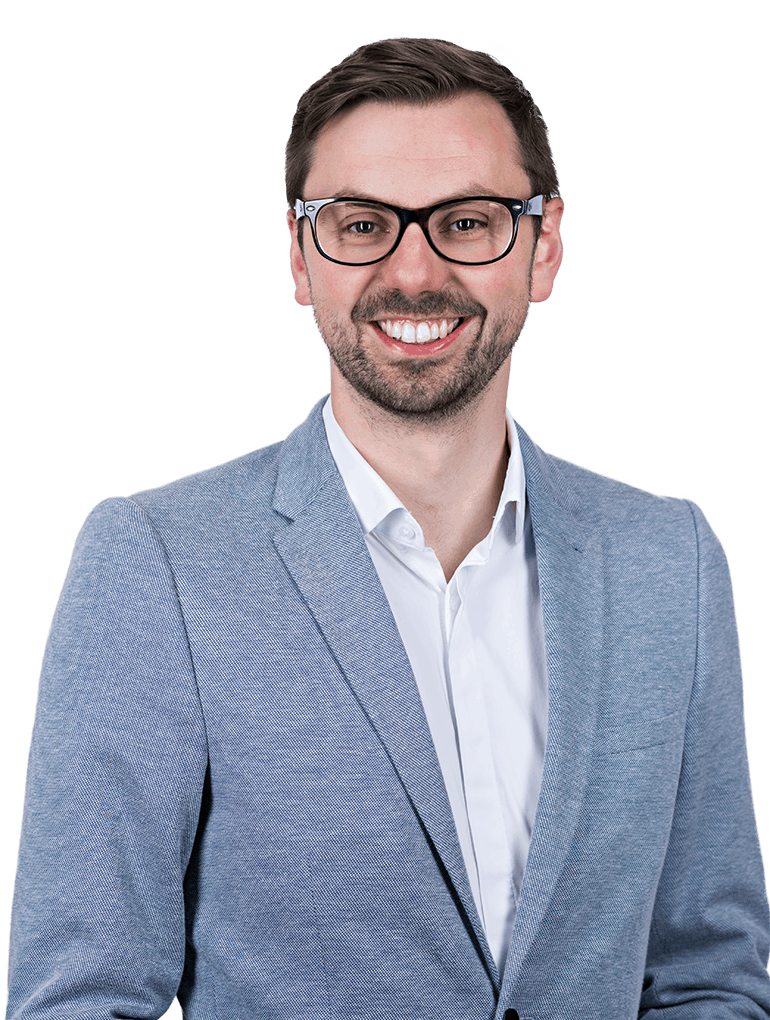 Partner
UK and European Patent Attorney
Location
Bristol (UK)
About Patrick
Patrick is a technically astute and commercially focussed attorney with well over a decade of experience. Patrick leads the Bristol end of our engineering team – one of the largest specialist engineering departments in Europe. Patrick is also a key member of our specialist designs team. Patrick's academic and research background is in Physics. He then moved into an engineering role as a project manager at a specialist engineering research institute. Patrick has worked with clients ranging from SMEs to multinational corporates and offers intuitive and proactive advice tailored to the individual client's needs.
Patrick places a strong emphasis on adding commercial value to his clients' businesses and regularly reports to business owners and C-suite executives, as well as handling due diligence projects. He has particular expertise in rapidly building multi-faceted patent and design portfolios, allowing clients to quickly exploit and commercialise new technologies.
Patrick has been fortunate enough to have clients with a global outlook and so has amassed significant experience of filing and prosecuting patent and design applications around the world. Patrick has particular expertise in refrigeration systems, gas turbines, biomedical technology, renewal energy and the automotive industry.
Outside of work, Patrick can usually be found somewhere on a bike of some form or another – a good justification to indulge in his love of coffee and cake!
Read more
Qualifications
BSc Physics (University of Nottingham)
UK Patent Attorney
European Patent Attorney
One of Patrick's favourite quotes is:
Motivation

comes from working on things we care

about.
— Sheryl Sandbery