Over two million people registered to try to secure tickets to Glastonbury 2020, a festival which would have celebrated its 50th anniversary this year. Sadly, as a result of COVID-19, the organisers of arguably the most famous festival in the world had to cancel, leaving hundreds of thousands of festival-goers disappointed. However, with Glastonbury and other festivals set to return in the future, this article will hopefully provide you with some useful inventions that could be making their way into your rucksack as soon as next year.
Even though the atmosphere of festivals is like no other – the music, surrounded by friends, and the hot weather (although it is more likely to rain here in the UK!) – after four or five days of sleeping in a tent and with the constant excitement of festival life, you will probably be exhausted, so why not try this next invention? DE102011011353 discloses a pair of artificial arms attached to a user's shoulders, which remain pointed upwards, allowing festival-goers to show their excitement for music acts at all times.Additionally, your hands will be free to eat, drink and use your phone whilst still showing your support for the onstage music acts.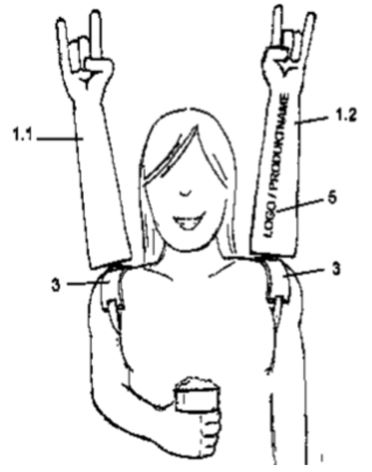 Another invention that allows a crowd to be more involved with a performance is disclosed in US patent US8006899B2. This is an electronic entrance ticket that also has a synchronous lighting effect for a ticket holder to use within the crowd. Two ingenious ideas are combined to form this invention. Having the entire crowd holding up lights adds a whole other dimension to the performance and allows fans to be part of something special.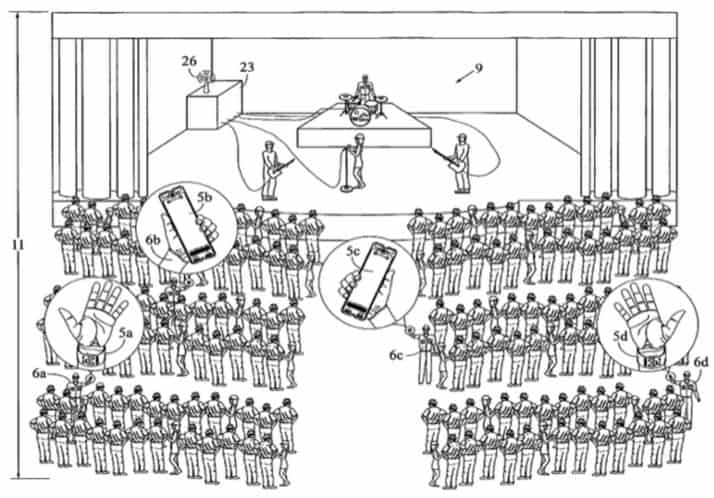 Trying to cram in a week's worth of clothes, toiletries and much more into as few bags as possible is always a struggle. US patent US6343729B discloses a disposable backpack and will provide you with the extra room you are likely to need. It is described as "a relatively cheap, disposable, and strong temporary backpack which is comfortable to use and easily stored in quantity, so as to be dispensed as a bag." It might not be the most fashionable accessory, but it provides a lightweight bag to hold your possessions that can also be easily disposed of at the end of the festival, in an eco-friendly way.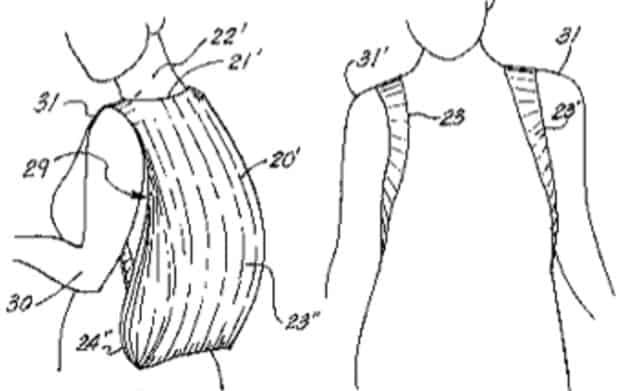 An issue for many at festivals is keeping valuables safe, and although bum bags are useful for this, the next invention provides extra reassurance and safety. AU2019100991A discloses a 'Universal Security Slip', which is attached to an item of clothing on an individual. Therefore not only are any valuable items not identifiable to others, it allows for these items to be carried hands free and without the need for a bag.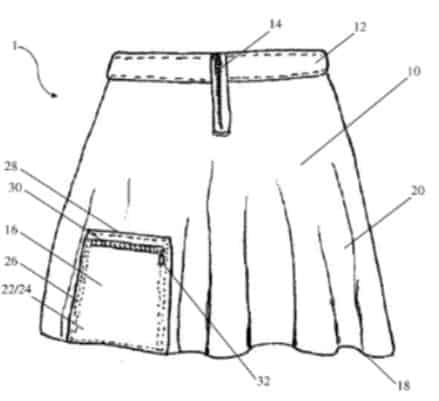 When festivals return in summer 2021, festival-goers will no doubt be more excited and more prepared than ever before, with these inventions helping you to up your festival game.