Last year, Luke Jones and Eamon Robinson explored various Christmas themed patents, from a snowball forming and launching device to a water cooler cover resembling Father Christmas.
Christmas can be a chaotic and stressful time of year, in this blog we take a look at some of the more practical inventions to make your Christmas a little easier.
The staple of lots of homes at Christmas is a Christmas tree. Some have artificial whilst others go for the "real deal", but a real Christmas tree can be a hassle with needles falling everywhere. Instead of constantly cleaning up needles, why not try a Christmas tree shaker? It has a frustoconical holder for the tree trunk and is orbited by a power-rotated shaft in order to shake the tree of any loose needles.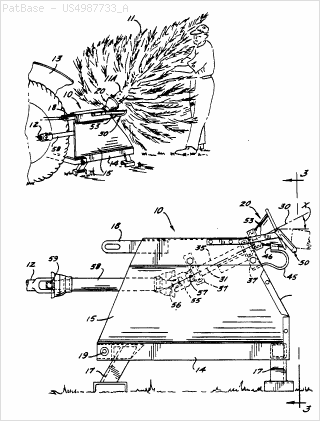 If your home has limited space then US20120507098 is a very handy invention. It is an artificial tree-chandelier combination which may be hung from the ceiling as shown in the image below, giving you many different options for where to put your tree. Not only does it save space, if you choose to hang it like the example, then it also provides a unique way of decorating your dining table for Christmas dinner.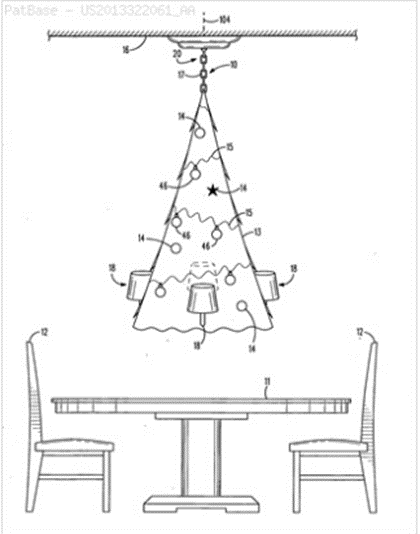 Sticking with Christmas tree inventions, for those of us with pets, there is a constant worry that we will come home to find the Christmas tree on the floor and the decorations scattered everywhere. This removable cover for a decorated Christmas tree is the perfect solution to prevent your pets from playing with the ornaments and lights on the tree. By using a sheer material, your Christmas tree decorations are still visible.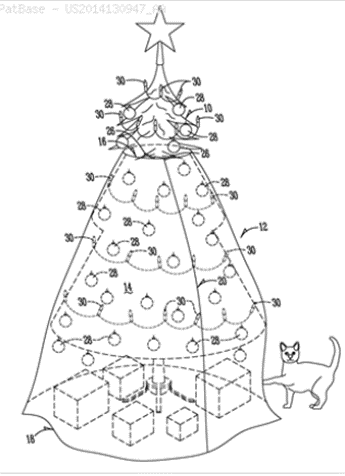 In keeping with the practical Christmas inventions, this fire safety ornament contains a fire extinguishing power that releases when exposed to an elevated temperature such as a flame. Some people still place candles on their trees and this modern invention makes traditions such as these a little safer.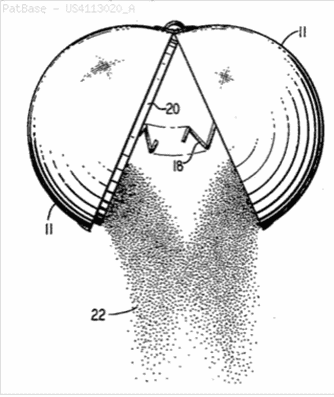 Finally, we have a much more interesting and fun Christmas invention, a Santa Claus detector. This device signals the arrival of Santa, which is bound to provide a lot of excitement for children who eagerly wait for Santa to come down the chimney.