If, like me, you love your sports, you'll be as disappointed as I am about the impact the COVID-19 outbreak has had on the incredible summer of sport we had lined up this year.  Of course, the health and safety of all is paramount but I can't lie, part of me feels a little lost when 3pm on a Saturday comes around each week!  However, enough doom and gloom.  In the most part, all this sport is only postponed, and we've still got it to look forward to.
So, to get my sports fix and raise the mood a little, I thought I'd take a look at some of the relevant IP surrounding some of these major sporting events, to hopefully find something new and get excited for what is still to come in the hopefully not too distant future – enjoy!
There are four golf majors each year, with one of the biggest falling in June, the US Open, scheduled to take place in New York this year but now postponed until September. This invention is probably most appropriate for the budding amateurs out there and would likely not see much action at the Winged Foot Golf Club in early autumn, but US2005070376A describes antenna systems that help a player locate a golf ball that may have been hit astray.
The invention operates via a very simple, yet effective, mechanism whereby the player carries a handheld transmitter/receiver which operates as a radar system and is in communication with tags, which contain antennas and diodes, embedded in the golf ball, as shown by this nifty drawing below.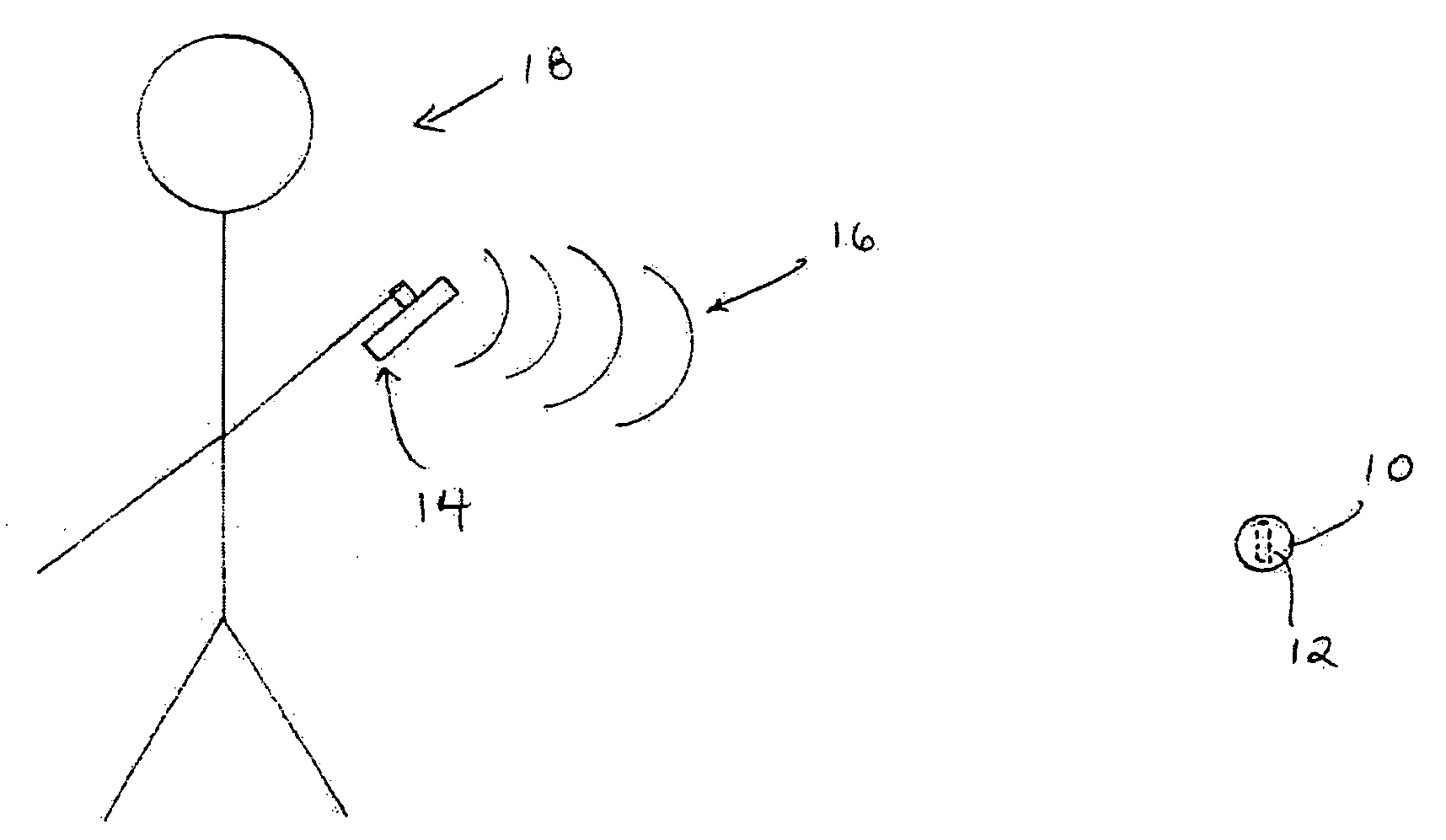 Le Tour de France is another huge sporting event that takes place each summer and is arguably the most famous and the most gruelling of cycling's three Grand Tours. Originally due to kick off in late June running for three weeks into July, this year's Tour has been postponed until late August, where hopefully 22 teams will line up, producing a field over 150-strong, all vying to complete the 3,470 km course the fastest and claim the winner's sacred yellow jersey.
Le Tour has plenty of trials and tribulations and high-speed crashes are commonplace with so many riders occupying relatively small roads. Hopefully, the invention of US2020122633A could go some way to reducing the number of these crashes by warning riders in inclement weather conditions of sudden braking from those ahead. It achieves this with a solid-state accelerometer or GPS module acting as a sensor of deceleration that triggers a microprocessor to illuminate a brake light instantaneously.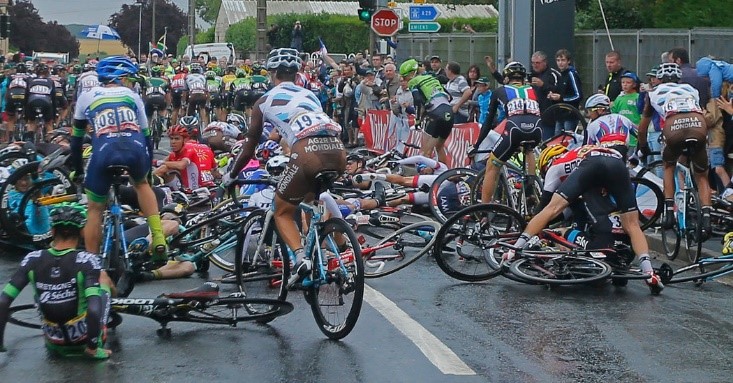 Sebastien Boue/L'Equipe, via Associated Press
The final event of this piece is The Hundred, a brand-new event to the sporting calendar in cricket. Although originally planned to take place in August, this exciting new event has sadly been postponed until 2021. Conceived in an effort to draw new audiences and engage the casual cricket fan, this new format has been designed to be even shorter than the popular T20 game, with only 15 six-ball overs and a final 10-ball over which will hopefully provide even bigger hitting and explosive games getting everyone off their seat.
Whilst in lockdown, batsmen will have limited access to facilities and people to practice with, but they will need to keep sharp for when sport does finally return. One way of doing this could be making use of WO16034998A1, which describes a special training ball that helps recreate match-like deliveries.  This is achieved through two hemispheres of differential weights and modifications to the surface of the ball in order to make it swing or spin through the air. These modifications even remove the need for a specially trained bowler – perfect, as there isn't always one to hand in times like these!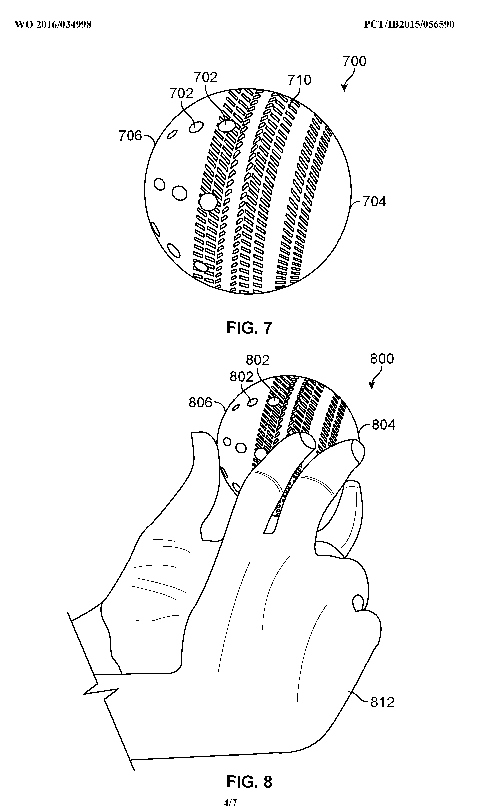 Please continue to stay safe and positive; sport will be back, and better than ever!