To celebrate the spookiest day of the year we take a look at some Halloween-themed patents and designs.
Pumpkins and Halloween go hand in hand, and the time-honoured tradition of carving an image into the pumpkin is a must. One inventor clearly thought there was a gap in the pumpkin-carving market, leading him to design some pumpkin accessories; clearly every pumpkin is in need of arms and legs. US design patent number USD568779 S1 teaches how to go beyond simply carving the pumpkin to create a round, orange creature.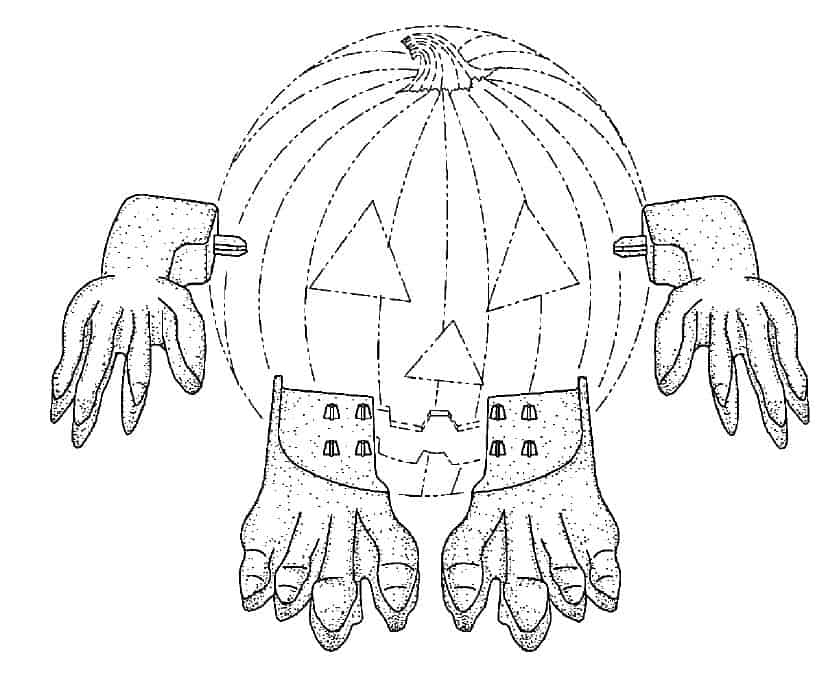 Pumpkin carving (or lack of) is also the theme of US design patent USD403461. If it's the fear of getting burnt or the effort involved that puts you off pumpkin carving then this design patent may have the answer. The design shows an ornament that looks like a pumpkin, includes a pre-carved design and an electric power source for a light, so there's no need to bother with matches and candles. This is perfect for those who don't want the trouble of scooping pumpkin pulp.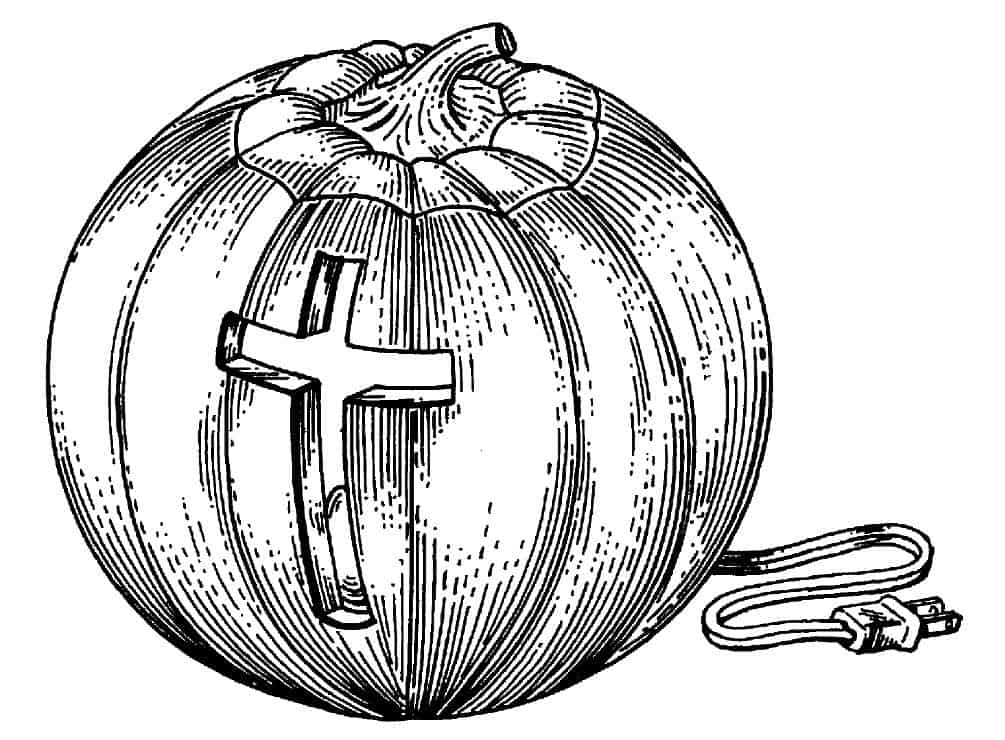 This next patent is a handy one for anyone who sits in the dark on Halloween pretending to be out or who would prefer trick or treaters to give them a miss. US design patent USD616945 S1 shows a sign which states 'Sorry, out of candy. Have a Happy Halloween'. There isn't much more to it other than it lights up and is waterproof.  Simple, yet effective.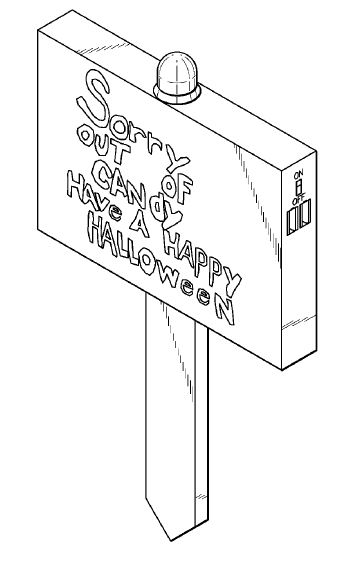 US patent application number US2013038020 AA doesn't hold back when it comes to the fear factor.  It relates to a shooting target that would give most children (and quite possibly some adults) nightmares! The target is designed to look like a realistic human, zombie, monster or animal and is filled with internal red fluid carriers so that the target actually bleeds when shot, to create a "more realistic shooting experience to help with improving marksmanship". Not a design for the faint-hearted.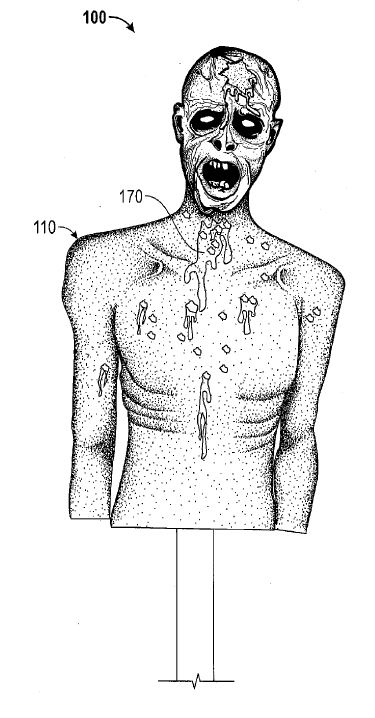 Lastly, US patent application number US9517421 BA discloses a 'device for fanciful detection of ghosts'. No need to contact a ghost hunter or a psychic when you have one of these! The device is designed to emit an alarm on the detection of ghosts. It uses electromagnetic fields and temperature variations and, while it was designed to detect ghosts, the patent application states "The function of the instant art lends itself to virtually unlimited imaginary roles". The application also lists that a benefit of the item is that is can be incorporated into a variety of items, including jewellery, meaning you can look fancy and hunt ghosts at the same time.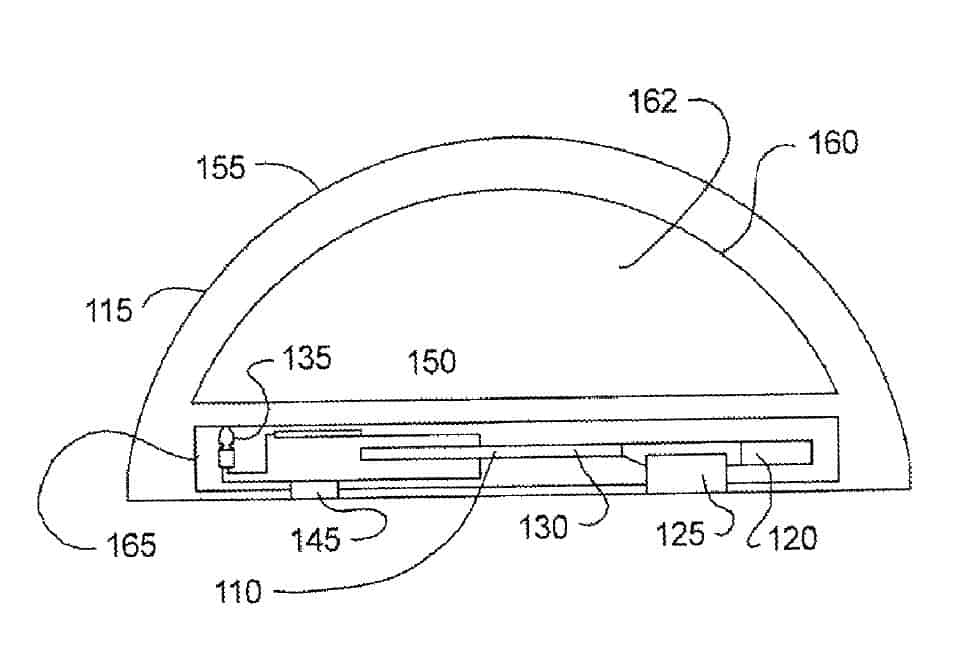 This is just a handful of the Halloween patent applications in existence – who knew Halloween was such an inspiration for inventors?
Happy Halloween!