With Autumn very much upon us and Winter drawing in, Haseltine Lake Kempner headed to London to present our final seminar of the year at the Royal Society of Chemistry. On the 17 October we welcomed 21 guests to our 2019 London Masterclass titled "Racing to Success, Finding the winning formula in patent prosecution and litigation".
Speaking at the event were Isobel Finnie, David Lewin, David Brown and Richard Kempner, with David O'Connell as Chairman. We were pleased to welcome Hugo Cuddigan QC as a guest speaker.
We began the seminar with a review of the 1 January 2020 revisions of the Rules of Procedure of the EPO Boards of Appeal and their effect on practice, by David Brown. Isobel and David Lewin then took a look at EPO case law updates examining, among other aspects, "Unusual parameter" practice, novelty and the patentability of computer implemented inventions.
Hugo Cuddigan then spoke about recent UK case law updates, examining particularly the background and fallout of Actavis v Eli Lilly.
After a refreshment break we began a session on a case study based on AP Racing v Alcon with David Lewin talking people through the examination and patent specification. He looked at the prior art and the granted claim for the calliper in question. With Richard Kempner having successfully acted for the claimant in this case, attendees were able to see and examine one of the infringing callipers in person. Richard Kempner then led people through aspects of the UK infringement action, with roundtable discussions on the various aspects of the case including equivalents, choice of court, plausibility, damages and further acts of infringement. Finally, David Brown did his best to give an update on Brexit and the effect it might have on IP rights, at least based on the situation on that specific day.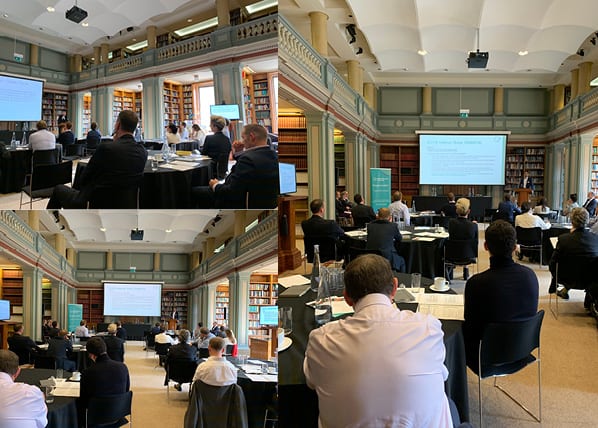 Thank you to everyone who attended our seminar and we hope to see you at more HLK events in the future.