On the 23rd September Haseltine Lake Kempner hosted the first seminar in our new series titled – 'Progressive transformation: changes, updates and discussion on European IP law'. This new seminar series is all about European IP for the German speaking world. The seminar was led by HLK's Munich office, with Soni Basra, Robert Margue and Nicole Ockl speaking.
The first seminar titled 'Session one – Changing times: an update on EPO case law, VC hearings at the EPO and Brexit' focused on current hot topics. First Robert Margue looked at some key cases from the EPO which have been appealed under the new Rules of Procedure at the Boards of Appeal 2020. Then Soni Basra discussed videoconference oral proceedings at the EPO. Lastly Nicole Ockl focused on the impact of Brexit on IP rights. The seminar ended with a Q&A session.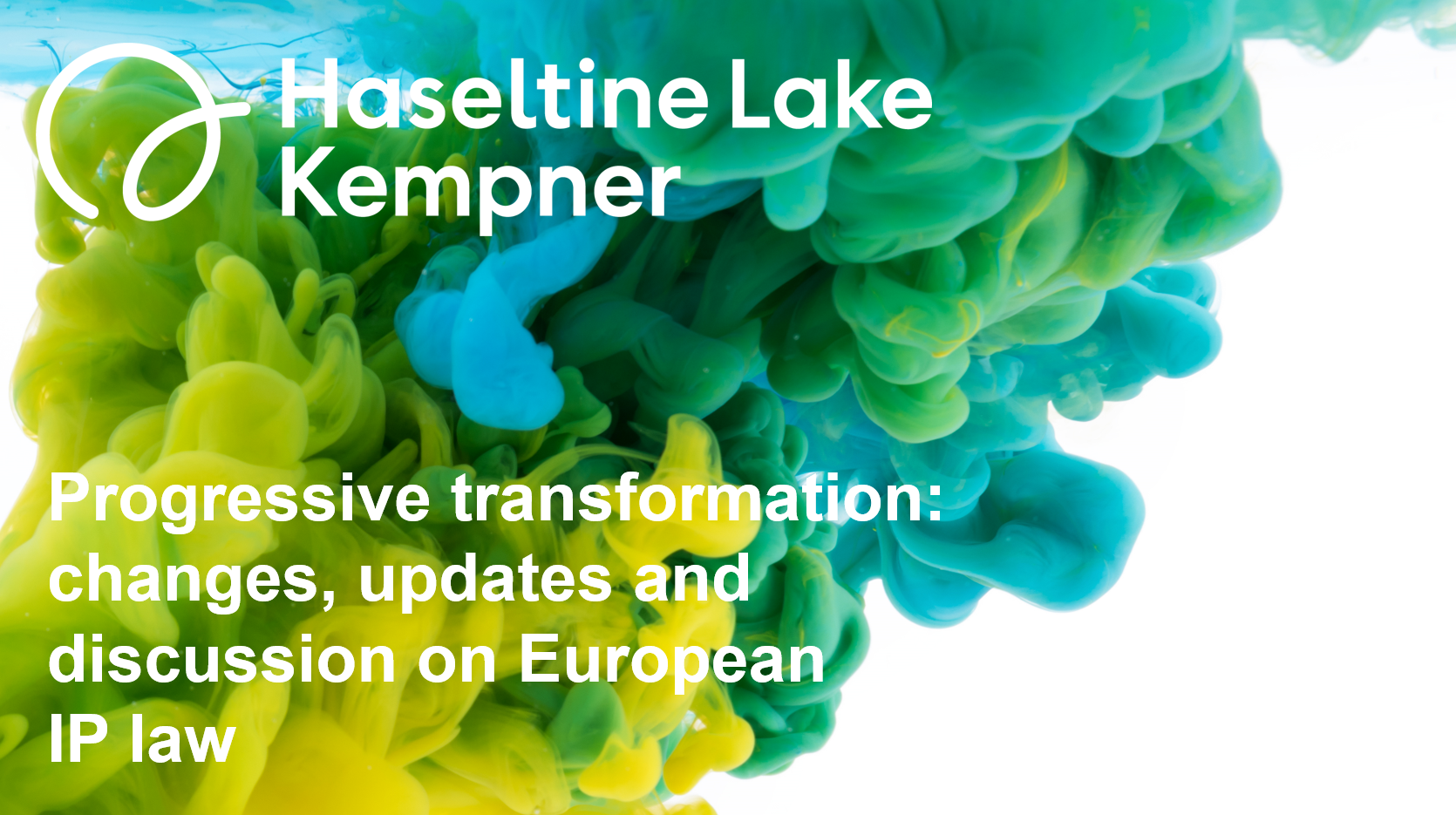 Session two is already in the planning to be held on the 11th November, looking at the latest EPO case law and featuring discussion on litigation in Germany and the UK.
Thank you to everyone who attended our seminar and we hope to see you at more HLK events in the future.
If you would like to receive invitations to future HLK events then please register your areas of interest here – https://www.hlk-ip.com/newsletter-sign-up/