Whilst a lot of people were looking forward to watching the Olympics in 2020, there were a smaller number of people preparing for a lesser known, but fiercely contested event. The 34th World Bog Snorkelling Championships was due to take place on the August Bank Holiday last weekend near the Welsh town of Llanwrtyd Wells. In recent years, over 150 competitors from as far afield as Australia, South Africa, and the USA have taken the plunge to snorkel two lengths (110m in total) of a peat bog in the shortest time possible. The rules of the race include that no breaststroke or front crawl is allowed, that you must swim with your face in the water, and that fancy dress is encouraged.
One swimming mask that may obey the letter, if not the spirit, of these rules and may help the swimmer navigate the bog during the race is described in US 6,122,100B, which was granted in 2000. The mask features a pair of mirrors arranged to act as a periscope to enable the wearer to see above the water whilst their head is below the water line. The mask also features a built-in strap for attachment of a snorkel. Handy!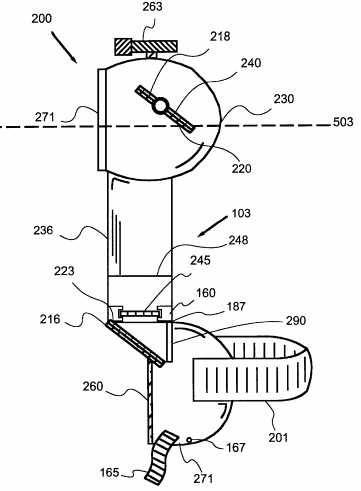 You can't get much further away from the bogs of the Welsh hills than with a game of "flaming puck unicycle hockey", which was invented in Toronto. The clues are in the name really, but this game involves normal ice hockey rules with the players perched atop unicycles and a puck which has been doused in a flammable fluid and set on fire!
One type of unicycle that has the potential to make this game even more interesting, is that described in US 8,662,513B. This patent, granted in 2014, describes a "human powered velocipede" (such as a unicycle or a bicycle) which is constructed only from recyclable cardboard. Any accidental contact with the flaming puck and the unicycle could go up in flames, thereby removing that player from the game play. Anyone fancy a quick socially-distant trial game?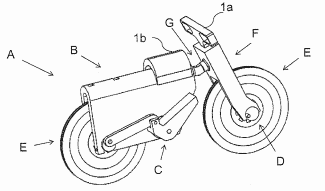 To the other side of the world now, and to Japan, where the sport of Yukigassen was made official in 1988, as a way to energise the community during the winter months. Yukigassen translates as "snow war" and is perhaps best described as a professional snowball fight. Teams consist of 7 players, and the game has rules similar to dodgeball and capture the flag. Each match consists of 3 three-minute periods, and the first team to win 2 periods wins the match. Each team can use up to 90 snowballs in each period up to a maximum of 270 snowballs in total. To facilitate the production of this many uniform snowballs in a short space of time, the first snowball makers for the game were made in 1989.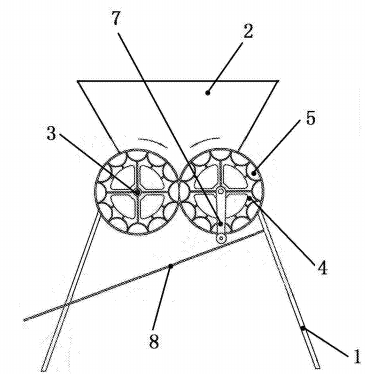 A more recent design for a snowball machine is described in utility model CN206473813U. This machine can simultaneously make multiple snowballs with minimal effort from the user. Snow powder is simply loaded into a funnel, which feeds the powder to a pair of roller dies as they are turned by a motor or a handle. Each snowball then drops onto a guide plate, ready to be thrown at an opponent!
So, if 2020 has prevented you from keeping up with your usual sports, maybe 2021 will be the perfect opportunity to get out there and try something new. By then, there may even be a whole host of new "social distancing friendly" sports to add to our obscure sports list!