The 4th July is a day for picnics, family gatherings, parades and fireworks for all Americans, as they celebrate Independence Day. So we have taken a look at some festive inventions associated with celebrating all things American.
As it's a celebration, you may wish to put up some decorative lights, yet taking the lights down and putting them up again at the next holiday can be tedious. Not with the 'Year-Round Decorative Lights' (US 2004/150994) though. This invention provides a decorative lighting apparatus with user-selectable colour schemes that correspond to several holidays for year-round use. The invention provides a decorative light strand with colour controllable LEDs which can be illuminated in a colour scheme associated with a particular holiday. The holiday colour schemes include Independence Day, along with Christmas, St. Patrick's Day, Easter and Halloween.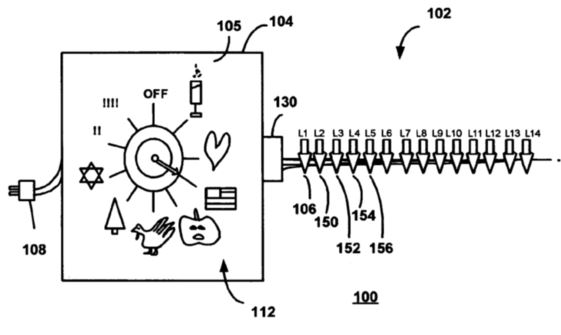 Independence Day is a time to fly the American flag high but packing these flags away after the celebrations are over is not always easy. Thankfully the 'System for rolling flags' (US 2006/124796) is here to help. This invention furls and unfurls a flag which is attached to a motorised roller drum. The roller drum is rotated by the motor such that the flag is furled and unfurled around the roller drum.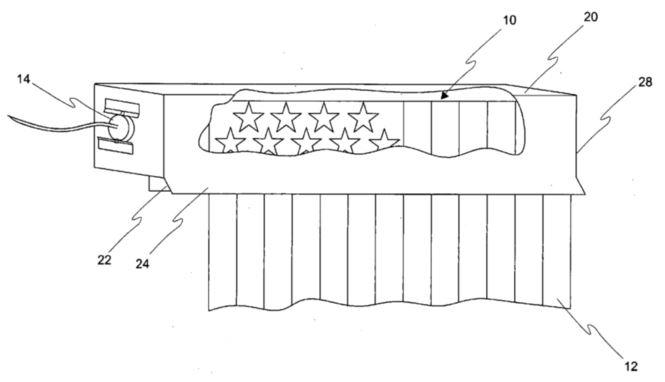 Patriotism can also be functional, as is demonstrated from the 'Convex Light Reflector' (US 2005/152147). The reflector has a convex face upon which reflective materials are provided to create a reflective profile, with the reflective materials simulating the American flag. An adhesive rear layer means that the reflector may be attached to a surface to provide a safety device which reflects light whilst also celebrating your country's independence.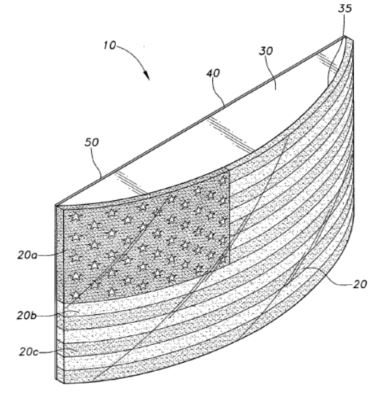 The above inventions have all been the subject of patent applications in the US, yet if we turn our attention to US design patents, there are any number of applications which utilise the Star-Spangled Banner. These range from BBQ covers, pole covers and lightbulbs, to bandages and headwear, as depicted below.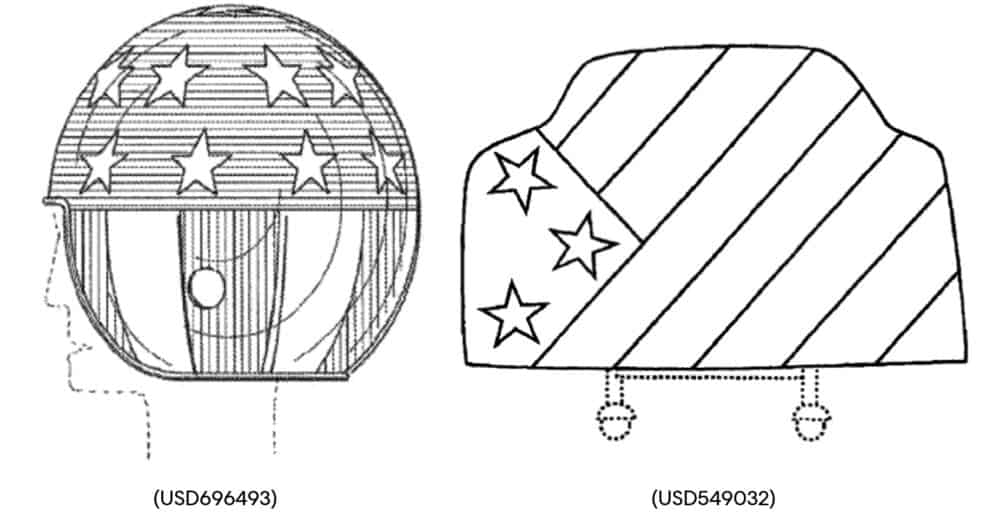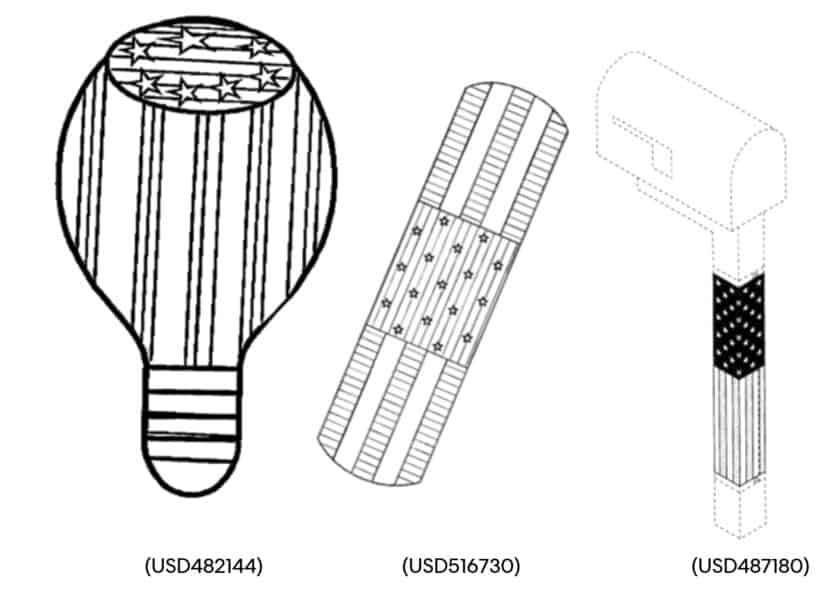 So Happy 4th of July!